Healing Hand Butter Origin Story
My family is blessed with passionate gardeners- from my grandmother, Nana, to her namesake, my sister Elizabeth. Their extraordinary gardens have fed and inspired my family. However, all that beauty came with a price- gardener's hands. Watching gardeners struggle with dry, chaffed hands inspired me to create Healing Hand Butter.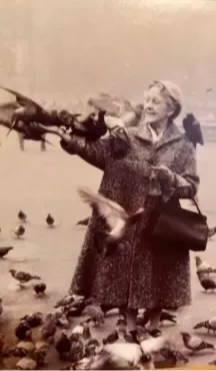 Perfecting this product was not without its struggles, but the effort was well worth it because, as it turns out, we all need a good hand butter!
What makes it extra special is Kokum Butter, a healing butter from India. It is rich in fatty acids and antioxidants. It is a great moisturizer and improves elasticity and the overall health of skin.
Kokum Butter is an interesting material to work with because the name would make you think it is soft, but in its raw state, it is hard as a piece of wood. In the early stages of this hand butter, I was invited to bring Skin Yummies to the International Flower Show here in Atlanta at the Georgia World Congress Center. Knowing that there would be a considerable number of gardeners present, I set about preparing a substantial amount of hand butters. So, I purchased a 200 pound block of, hard as wood, kokum butter. In order to make the hand butter, I needed to get smaller, more manageable amounts of the kokum butter. This began a period of trial and error. I started by trying an ice cream scoop then, some knives followed by a wedge and hammer, all with very little success. In the end, I found that my best option was an electric saw! Needless to say, I now use kokum butter by the gallon and not a 200 lb block.
Thanks to my learning curve with kokum butter, I am even prouder of the success. The kokum butter became a creamy luxurious butter. It has healing properties unlike any other hand product I've ever used before. Healing Hand Butter is great for everyone, not just gardeners. Our hands work hard and they need a little tender loving care.
---