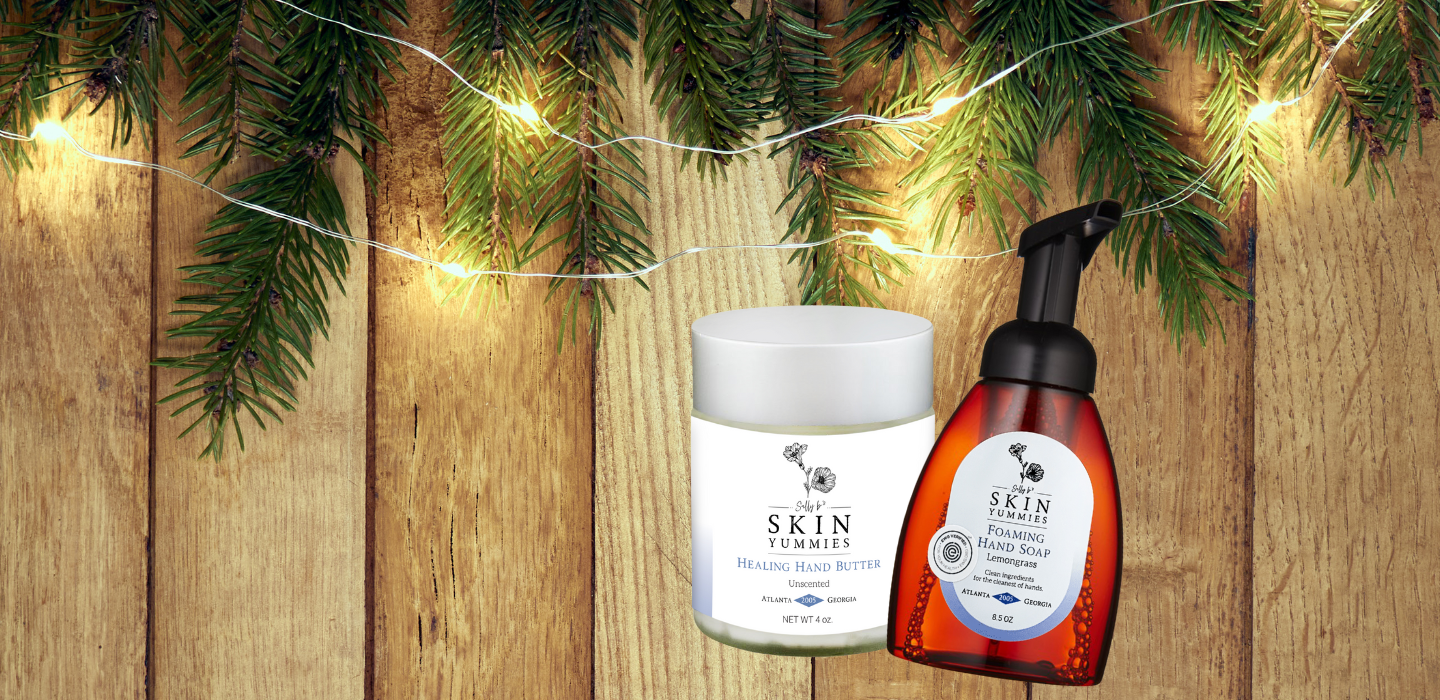 shop our holiday gift bag collections >>
Moisturize Your Skin
Moisturizing your skin with a healthy, non-toxic skin care option is an essential step in maintaining its health and appearance. Whether you have dry, oily, or combination skin, a good moisturizer can work wonders for your complexion.
Regularly moisturizing your skin with natural and organic skincare products helps to replenish its hydration levels, making it look fresh, supple, and plump. Moisturizers protect the skin from external elements like pollution and harsh weather conditions. They also help to regulate the skin's oil production, preventing excessive dryness or oiliness.
Choosing the right non-toxic skincare moisturizer for your skin type is crucial. If you have dry skin, opt for thicker, cream-based moisturizers that deeply nourish and hydrate your skin. For oily or acne-prone skin, lightweight, moisturizers are recommended to avoid clogging pores. Combination skin benefits from a balanced moisturizer that targets both dry and oily areas.
To maximize the benefits of moisturizing, apply your moisturizer after cleansing, toning, and applying serums. Gently massage it in using upward motions, allowing the product to absorb fully. Remember to moisturize both morning and night for optimal results. Looking after your skin by moisturizing regularly with non-toxic skincare products is a simple yet effective way to promote a healthy and radiant complexion.
Best Selling Organic Skincare Products
Sally B's is one of the original non-toxic skincare brands that offer a range of high-quality organic skincare products known for their effectiveness and natural ingredients. Among their best-selling natural and organic skincare products is their Tamanu Luxury Facial Cleanser, suitable for all skin types, effectively removing dirt, oil, and impurities without stripping your skin's natural moisture. Experience a refreshed and revitalized complexion.
Their organic face serums elevate your skincare routine with our powerful, botanical ingredients. These concentrated natural and organic skincare product formulations penetrate deep into the skin, delivering nourishing ingredients. Whether you're targeting signs of aging, uneven tones, or hydration, Sally B's serums offer a potent boost to rejuvenate your skin. And their Moisturizers luxuriously hydrate and pamper your skin. Our carefully formulated creams and lotions cater to all skin types, delivering essential hydration while helping to retain moisture throughout the day. Enjoy silky-smooth and supple skin with Sally B's moisturizers.
What Our Customers Are Saying
The Citrine Complete feels divine...and I can tell a difference in my skin after using it for only a few weeks. I highly recommend this!

Gail P.
Healing Hand Butter is by far one of the best hand creams I've ever tried. Easily absorbs into the skin, and doesn't leave a greasy film.

Lori A.
★★★★★

Add customer reviews and testimonials to showcase your store's happy customers.

Author's name

Los Angeles, CA
Blog
The Sally B's Skin Yummies Organic Skin Care Blog library is a treasure trove of insightful information covering a wide range of topics related to non-toxic skincare, non-toxic living other earth-friendly subjects. With a diverse array of articles spanning over the years, this collection is packed with fantastic information that is sure to captivate and inform.

Delving into the world of natural skincare products, the blog shares valuable insights on the benefits of using organic and sustainable ingredients, as well as tips for achieving healthy and radiant skin. The blogs offer a wealth of knowledge to help readers make more informed choices about their skincare routine. In addition to skincare, the Sally B's Skin Yummies Blog library also delves into the world of environmental consciousness, sharing articles on recycling, eco-friendly habits, and practical tips for leading a more sustainable lifestyle.
With its diverse range of subjects and wealth of informative content, the Sally B's Skin Yummies Blog library is poised to become a go-to resource for those seeking a deeper understanding of natural and organic skincare products and living in harmony with the earth. Explore the blog and unlock a world of knowledge and inspiration!